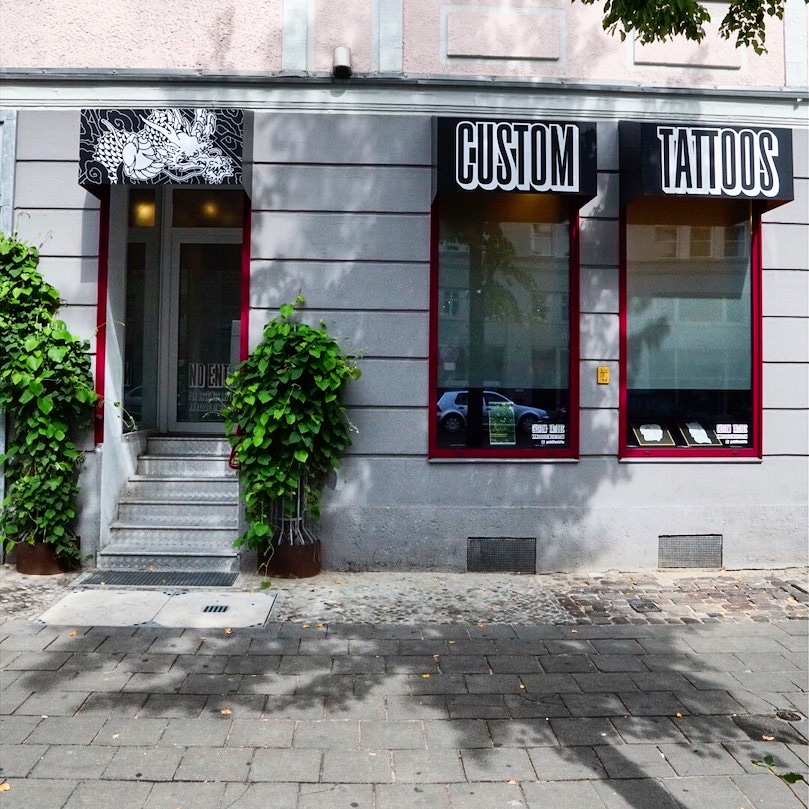 Good Old Times Tattoo in two studios
For five years you have known and loved our Good Old Times Tattoo Studio in the Berlin Torstrasse. You will continue meeting our team as usual, that will fulfill all your tattoo wishes in the best way and with the best possible quality. Nevertheless, there is a positive innovation: from now on, you will find a second Good Old Times Tattoo Studio, specialized for custom tattoos in Berlin, right next door.
Focus on large projects
We use the second studio on various occasions. In the first instance, major projects will be implemented here in the future. One of Swen's specialties is Japanese-style tattoos and above all when it comes to this style, it's often necessary to adapt each motif individually. Therefore, rest of mind and concentration are essential here. In addition, the separate room of the second studio offers a completely relaxed atmosphere. In this way, both the tattoo artist and the client, can fully engage in the project without any distraction. It quickly creates the optimal conditions for both sides.
Intimacy in a quiet atmosphere
Custom Tattoos in Berlin. Furthermore, the second room is also used for tattooing particular body parts. If a tattoo is placed in a place that is very intimate for the customer, it can quickly lead to inhibitions in the open studio. Of course, we want to avoid this and instead make sure that the customer feels completely comfortable at all times. For this reason, we like using the second room also on your request. During the preliminary discussion of each appointment, every customer receives intensive attention. Here, ideas are sketched for the first time or drawn directly on the desired location. This saves time and the design visualization is much easier. Stop by and feel free to use the preliminary discussion to ask for the second studio space.