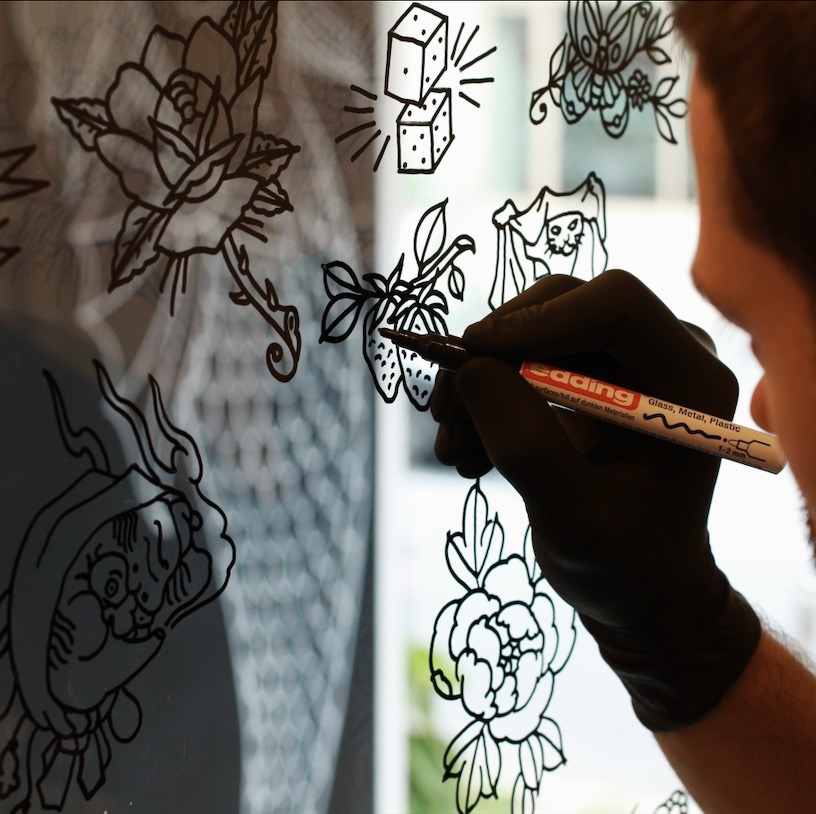 Happy Birthday!
Good Old Times Tattoo was founded five years ago by Swen Losinsky in Berlin-Mitte. The Shop has since then thrilled its customers daily with long-lasting works in various styles.
Thankful for the loyalty demonstrated in all this time by customers and friends, we would like to express our appreciation with a very special action.
In the period that goes from the 17th of August to the 14th of September 2019, our artists will each have 50 exclusive designs available that will be tattooed for € 100 per motif only.
Stylistically, these colored designs fall into Traditional and Japanese and no changes are allowed. They will be tattooed only once and exclusively in the given size and color.
When does it all start?
The action starts on the 17th of August at 12:00. Once the starting signal has been given, you have until the 14th of September to spontaneously walk-in and have your chosen design immediately tattooed. You can also pass by the shop in order to secure an appointment. Reservations before this period are not possible and each customer may choose only 1 design per tattoo artist.
As always: first come, first served.
We put a lot of love into our birthday present and are looking forward to sharing this special moment with you. See you on the 17th of August at 12:00 in our shop at Torstrasse 145, 10119 Berlin!
Your Good Old Times Tattoo Team