Tattoo Central Berlin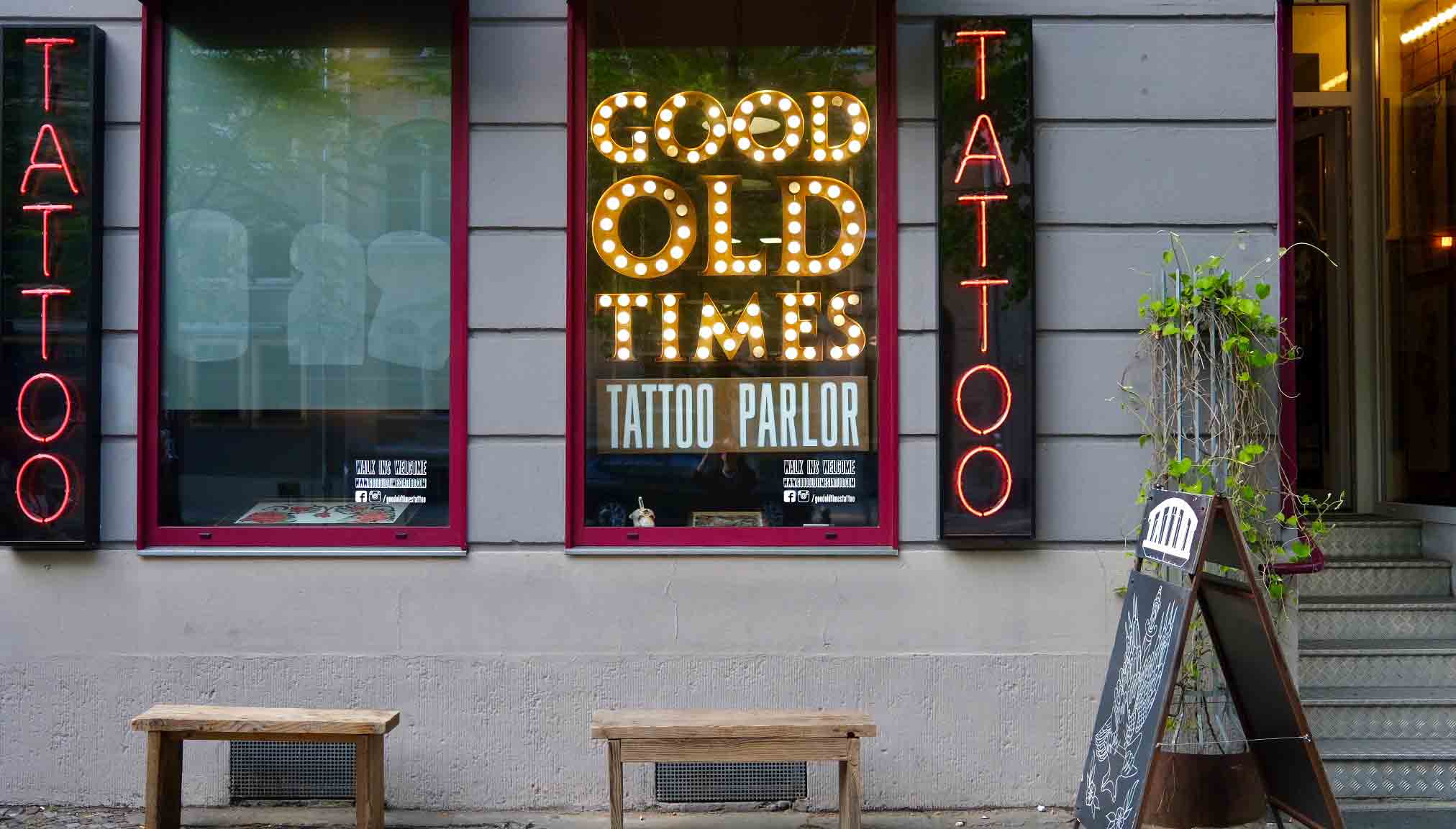 Good Old Times Tattoo Central Berlin specializes in Traditional and Japanese tattooing.
FROM EAST TO WEST
Your experience here will in fact fell as a personal journey from East to West.
Torstraße is one of the busiest and most popular streets in Berlin. Not only the bustle on the streets is unstoppable – shops, bars and restaurants lining the street often change faster than you can see.
With his custom tattoo studio "Good Old Times Tattoo" Swen Losinsky brings a piece of tranquility and stability in these frenetic big city rhythms.
CUSTOM TATTOO CENTRAL BERLIN
Swen proudly founded the shop in August 2014. As the name suggests, Good Old Times Tattoo is all about a passion for the traditions of tattoo art. The works of art that are created here shine in fact in their glory and beauty even years after their creation.
Over time many different artists have shaped the shop. To continue focusing on high quality work, Swen decided to change the overcrowded Good Old Times from being a traditional American street shop to a unique custom shop.
SAFE SPACE
Come as you are, as you were, as you want to be.
What Swen has now created is a safe exclusive private space where customers can relax and fully enjoy the tattoo session. A welcoming environment without the stress of being in a large room surrounded by tons of loud clients and hectic tattoo artists.
The Good Old Times team loves to pamper and spoil their customers and will always strive to offer a service of the highest possible quality. Our Shop managerin Angela is at your disposal and is happy to take care of your requests.
OPENING TIMES
During the week we dedicate our full attention to large scale tattoo projects, mostly in the Japanese and Traditional style. All the designs that are prepared for our projects are customized and made with the utmost care and precision.
As you can imagine, these full day sessions need a lot of attention and focus. In order to avoid unnecessary distractions and to respect the time of our customers, during the week the doors of Good Old Times are open to the public from 13:00 till 15:00 only. On Fridays and Saturdays you find us here from 13:00 till 19:00.
WALK-IN TATTOOS
Since we focus on custom tattoos and are most of the time booked out for months, we offer Walk-ins mainly on Saturdays and over the week whenever we have extra time. If you are in town and want a spontaneous tattoo, please send us a message as soon as possible using our contact form.
You can as well stop by the shop between 13:00 and 15:00 for a chat about possible available time slots for the day. After 15:00 our doors are closed to the public and we dedicate the time to our customers and artwork.
SOCIAL MEDIA
Our main goal is to inform and inspire you. For this reason you will love our blog posts, which you can find in the "News" section. Here we inform our customers about almost everything, going from healthcare, deposits, exhibitions, how to book an appointment, tattoo motifs etc.
On our Instagram page posts and stories show you our work on a daily base. Give us a follow and show our artists some love. We are happy and grateful for your support.
PAY US A VISIT
We take care of our customers and projects in the best possible way, which means we are not afraid to invest time in each of you in order to offer you a great long-lasting result. So, before showing up, please keep in mind we are a custom shop, and not a copy shop that churns out tattoos every 5 minutes. Bring some time and patience and we will be happy to take care of you and your request.
If your interest is piqued, the doors of Good Old Times Tattoo on Torstrasse in central Berlin are happy to welcome you. Just pop in during the opening hours and make your dream tattoo a reality.
Before the tattoo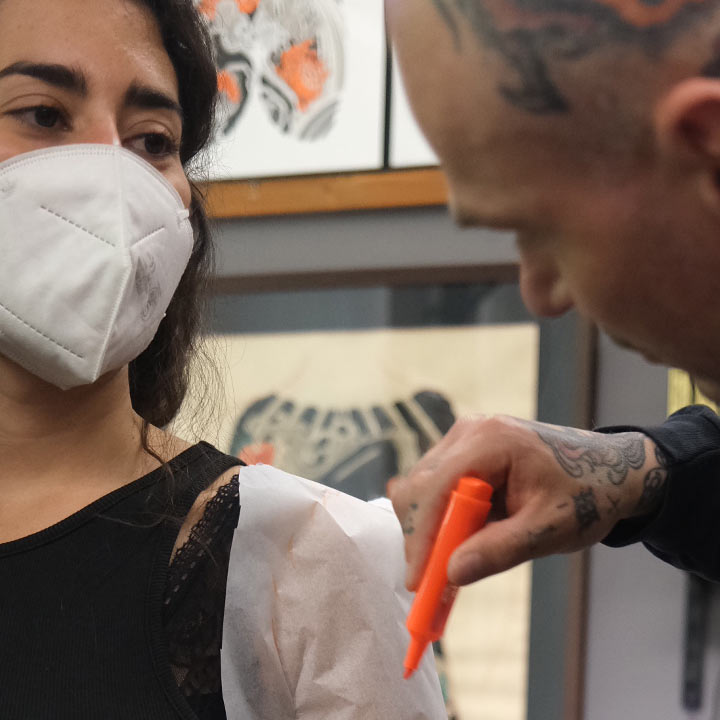 After the tattoo