Just good times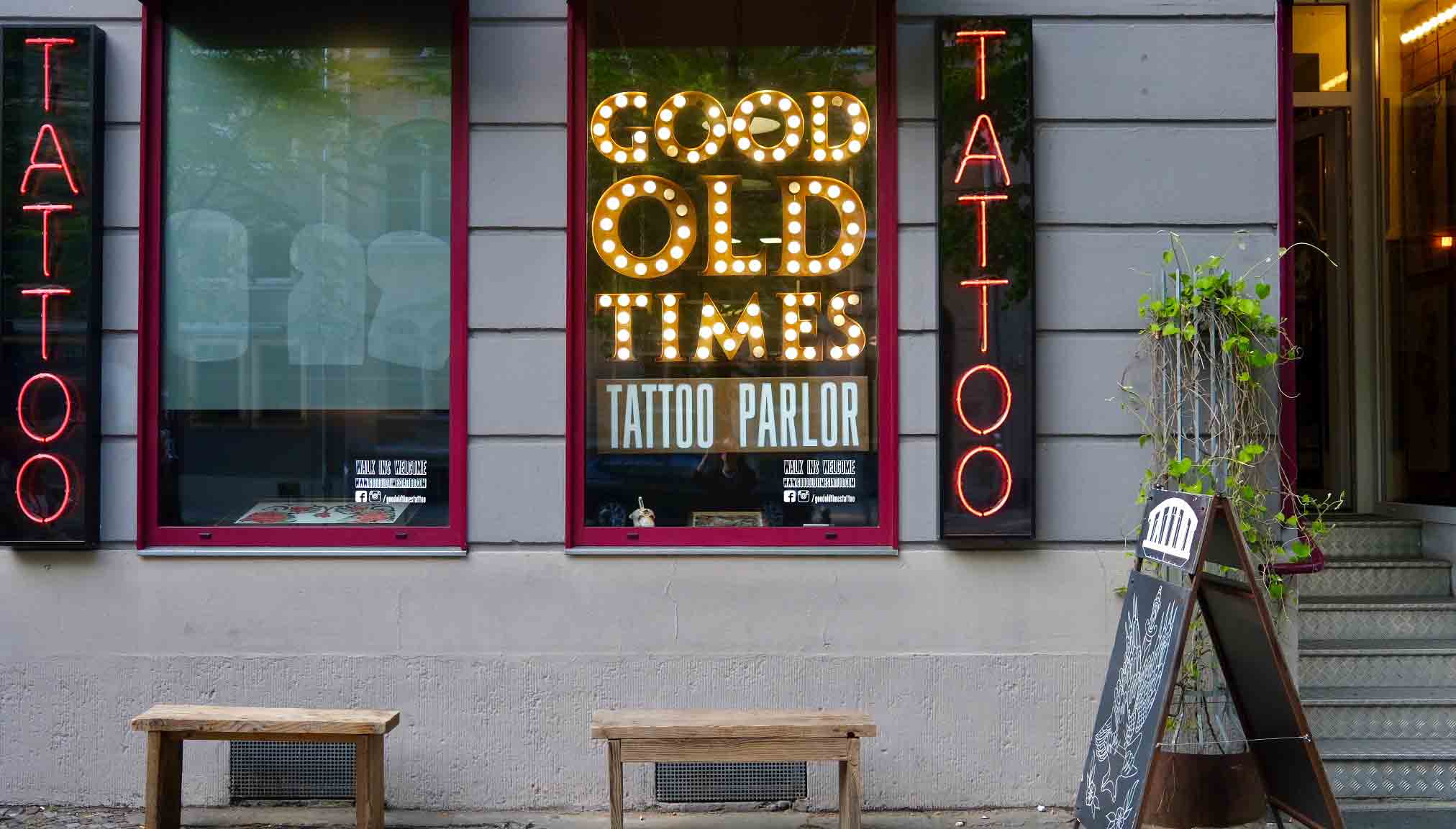 Good Old Times Tattoo Central Berlin at Torstraße is specialized in traditional and Japanese tattooing.
Torstraße is one of the busiest and most popular streets in the Berlin city center. Not only the bustle on the streets is unstoppable – shops, bars and restaurants lining the street often change faster than you can see. Berlin-Mitte is a fast-paced metropolis, whose bustle is not for everyone.
Swen Losinsky brings a piece of tranquility and stability in this bustle with his tattoo studio "Good Old Times Tattoo".
Tattoo Central Berlin
As the name implies, Good Old Times Tattoo is all about passion for the traditions of tattoo art. The works of art, that are here created, still convince even after years of their longevity.
"I also want to tattoo the second generation, when mothers come back with their kids," smiles Swen, when he looks at his traditional and Japanese tattoo flash that adorn all the walls of the stylishly furnished shop.
Good Old Times Tattoo is just as timeless as the tattoo styles offered here. Traditional and Japanese, all this takes place away from any trend or hype. Nevertheless, it is by no means necessary to reflect solely on the past or to step on the spot. The look always goes purposefully forward. The entire team around Good Old Times Tattoo is always inspired by new influences and techniques. The credo is: clean lines, solid colors, clear structure.
When once a month a guest tattoo artist checks in, he adapts to the motto:
"NO BULLSHIT, ONLY TATTOOS. WITH A METAL BAND, YES, THERE IS NO FLIP AS SUPPORT."

The well-sorted social media channels of Good Old Times Tattoo not only give you a quick and convincing insight, they also let you know when the next guest tattoo artist will be there.
If your interest is aroused, the doors of Good Old Times Tattoo at Torstraße in Central Berlin are always open. Just drop in during the opening hours and make the next affair of the heart a reality on the spot.
Before the tattoo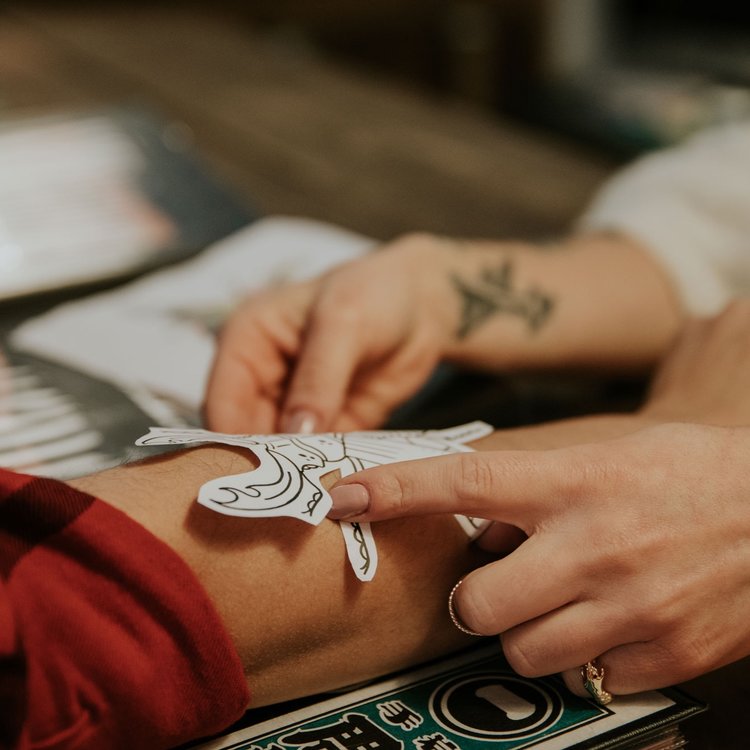 After the tattoo
"I also want to tattoo the second generation, when mothers come back with their kids"
/ Swen Losinsky /