We put all our love, passion and twenty years of experience into preparing your tattoo designs. To make sure you get the most out of your experience here at Good Old Times Tattoo, please read our blog post carefully to learn more about the appointment deposit rules.
Non-refundable appointment deposit
Unfortunately in the tattoo world we constantly face the endless dilemma of cancellations and customers disappearances.
That's why we charge a non-refundable deposit to be able to book your consultation and tattoo appointments. This way we make sure we don't have to deal with the constant damage of projects prepared for nothing.
How it works
We charge a non-refundable deposit to book you in for a consultation appointment. Afterwards, we will charge another non-refundable deposit to book your tattoo appointment. For larger projects like a japanese sleeve or traditional backpiece we will as well charge a drawing fee. We are going to deduct the consultation and tattoo deposit from the final charge. If you decide to end the project before it is actually finished, we can't give you back the deposit. In such cases, the deposit is cleared.
For tattoos lasting only one session, we will refund the deposit at the time of payment. For large projects we will refund the deposit when, after the last session, the customer returns after 6 weeks to have the healed tattoo checked and let us take some photos.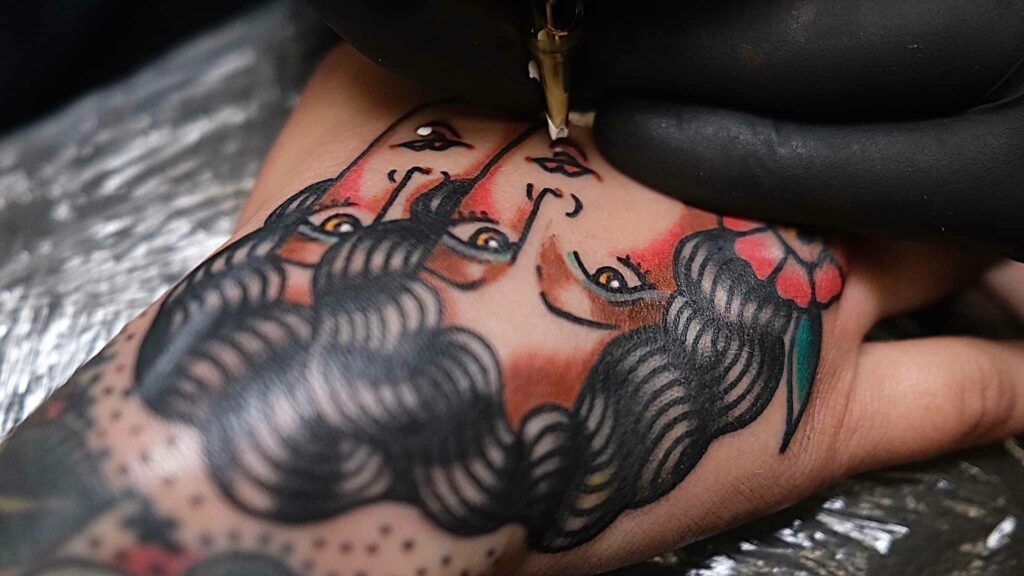 Rescheduling / Cancelling
Rescheduled appointments made later than 3 working days before the appointment will result in loss of your deposit. Rescheduling within 7 days of the appointment will result in a 50% loss of your deposit. Cancellations always result in loss of the complete deposit. After a partial/total loss, a new deposit is required to rebook.
If you don't show up to your consultation appointment we automatically cancel your tattoo appointment and clear the deposit. If you still want to get the tattoo, you will have to pay a new deposit. This way you can book the consultation again and keep your tattoo appointment active. Keep in mind we offer consultations only once a week. Usually we give consultation appointments a week before the tattoo session. So, if you ask to reschedule your consultation last minute, we might not be able to book you in again before your tattoo appointment. If that's the case, we cancel both appointments and clear the deposit.
Postponing more than three times means appointment cancelled and deposit cleared in case of a single session; for bigger projects it results in loss of the full deposit. To continue your project a new deposit will need to payed.
How to keep the appointment deposit active
In case of a big tattoo project, your deposit stays valid if after each session you already book the next one. In general sessions must be booked continuously every 4/6 weeks. If you want to take a break, the deposit remains active till the end of the current year. If you wish to continue after a longer period of time, you will need to pay a new deposit.
In case of a single tattoo session, if you ask to postpone without already booking a new appointment and come back after weeks, months, years the deposit will need to be payed again.
Please understand that we are not a bank. We offer a service and if you decide you no longer want to access the service we are not going to keep your money in custody.
Furthermore, the most important thing for us is to create quality tattoos. If you come for a tattoo session once a year the tattoo will not be of good quality, for obvious reasons. Therefore, please consider your finances before starting a big project and not after or in the middle of the project.
IMPORTANT: Big scale Japanese and Old School projects are our main focus and will therefore always take priority.
We look forward to having you here with us at Good Old Times Tattoo 🙂