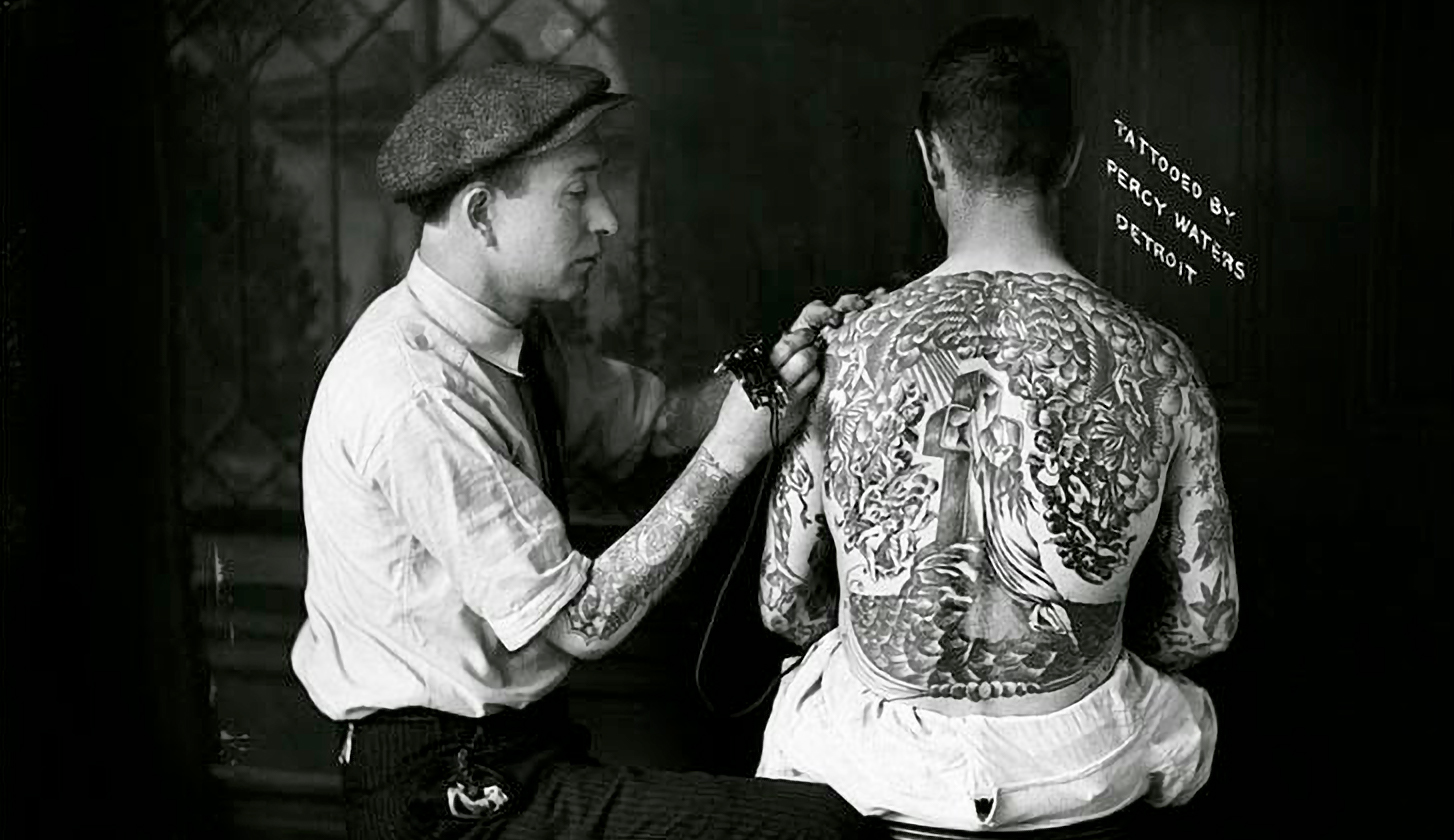 Percy Waters' influence on modern tattooing may be underestimated by some. Not only he had a huge impact with his flash designs, but can also be considered the father of the modern tattoo machine.
Born in 1888 in a small town in Alabama, Waters came in contact with tattooing in an early age. Circus groups with tattooed performers arrived in town and introduced a young Waters to this buzzing new world. He started tattooing locals and friends, but unfortunately after an incident he had to leave his hometown. His way led him to New York City, where he learned the craft of tattooing from already known artists such as Charles Wagner at the infamous Bowery district. Shortly after, in 1917, he opened his first tattoo parlor in Detroit. The place where he would stay until the late 1930s.
One-way ticket to Detroit
Not only Waters tattoed many circus performers and produced tattoo flash, he also made a name for himself by building tattoo machines. In 1929 he got a license for his tattoo machine design, an adjustable two-coil electromagnetic machine. The design and system of modern-day tattoo machines have not changed much since this day!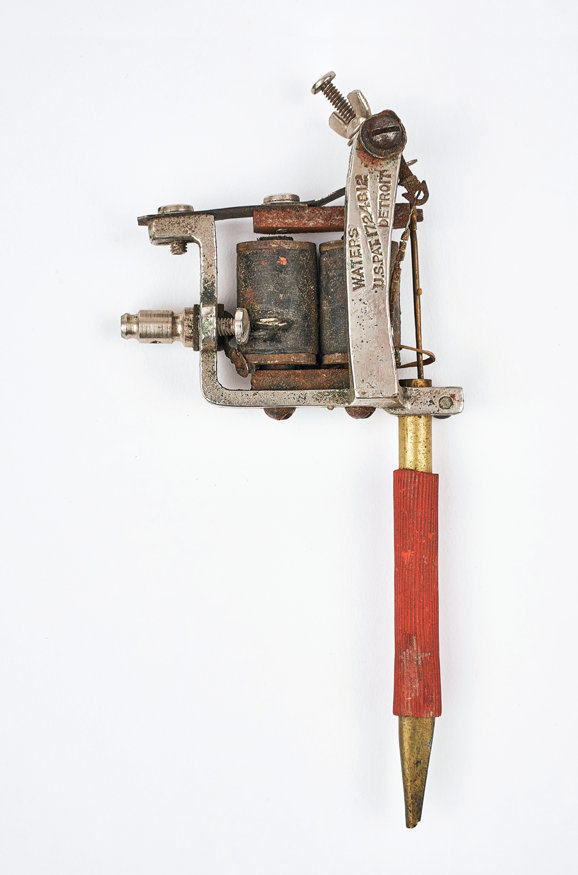 Waters' offered many different 'Tattoo Starter Packs' with which he significantly formed the early days of tattooing in the USA. After returning back to his hometown Anniston, he ran a very successful tattoo supply business until his death. Probably the biggest in the world at this time.
Percy Waters blueprint tattoo flash
Waters' tattoo style consists of traditional early 20th century designs. Still today artists all over the world use and redraw his flash collection. Sailing ships, good luck symbols, portraits of exotic ladies as well as many animals. Intertwine in battle or simply on their own: panthers, snakes, eagles and dragons. He became widely famous for tattooing famous circus performers like Egbertus Jan 'Dutch' Berghege and others, who got bodysuits tattoos that where way ahead of their time.
Even though Percy Waters was a very famous artist in his time, he humbly called himself "Just a Good Tattooer".
He surely was one.