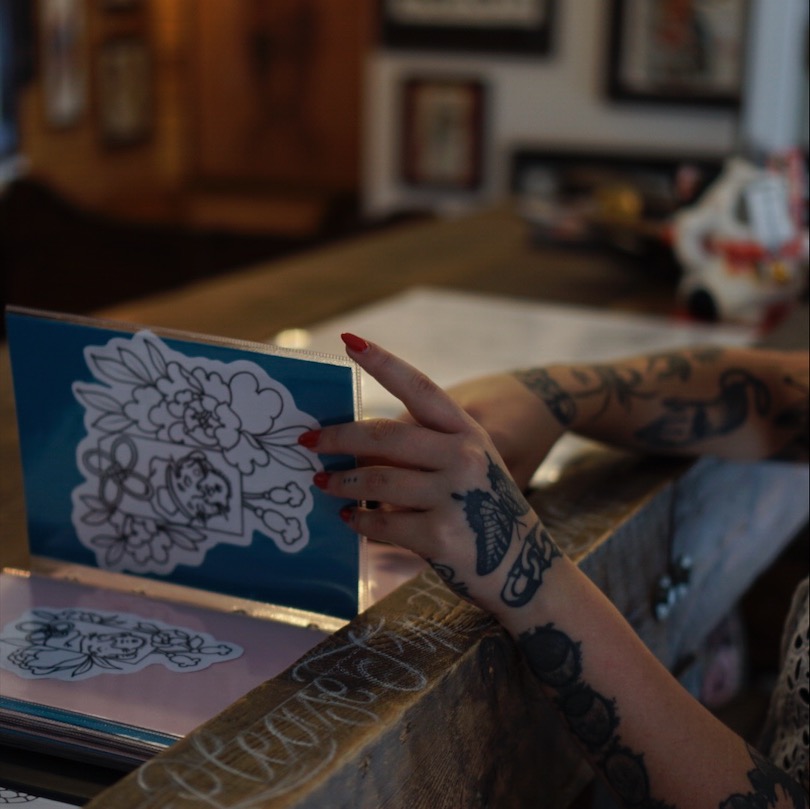 Tips for a successful, spontaneous Tattoo in Berlin
In our shop you can get Custom Tattoos as well as daily Walk Ins. Actually, Walk In Tattoo means coming to the studio without an appointment and, depending on our availability, being spontaneously tattooed.
Given the high request for information, below you can find a list of essential tips you should consider for a successfull Walk In:
Tiny Tattoos can also be unique
No matter how small a tattoo is or how simple it may seem to you, at Good Old Times Tattoo there is no assembly line work. This means that, without any exception, our team individually designs the motives and adapts them to the customer and the corresponding body location.
Our team tattoo each motif with love and dedication, so that, even after 20 years from the session, it will still rock. Therefore, always remember that, even with small tattoos, we need time to create a design and then tattoo it.
Big collection of tattoo-designs
There are no limits of choice of the subjects: You can come with your own template, our team can create a customized design for you, or you can choose a motif from our many Wannado-Books. Ideally, the size of a Walk-In tattoo is about the size of a palm.
Early bird wins
We always strive to fulfill your wishes. Of course, this is only possible if the tattoo artist you require is not already booked. Therefore we highly recommend to come from 12 o'clock onwards. We will peacefully discuss all details on-site.
The starting price for each tattoo, no matter how small it is, is € 80. We will determine the final price during the consultation.
No appointment needed, just walk in
A walk-in hasn't a fixed date. Therefore, please understand you can´t book Walk-Ins via email or phone. As always: first come, first serve.
The shop is open Mo – Sa, from 12 am to 20 pm. Feel free to come at any time to discuss further details with us.
We look forward to meeting you in the Torstrasse 145, 10119 Berlin-Mitte.