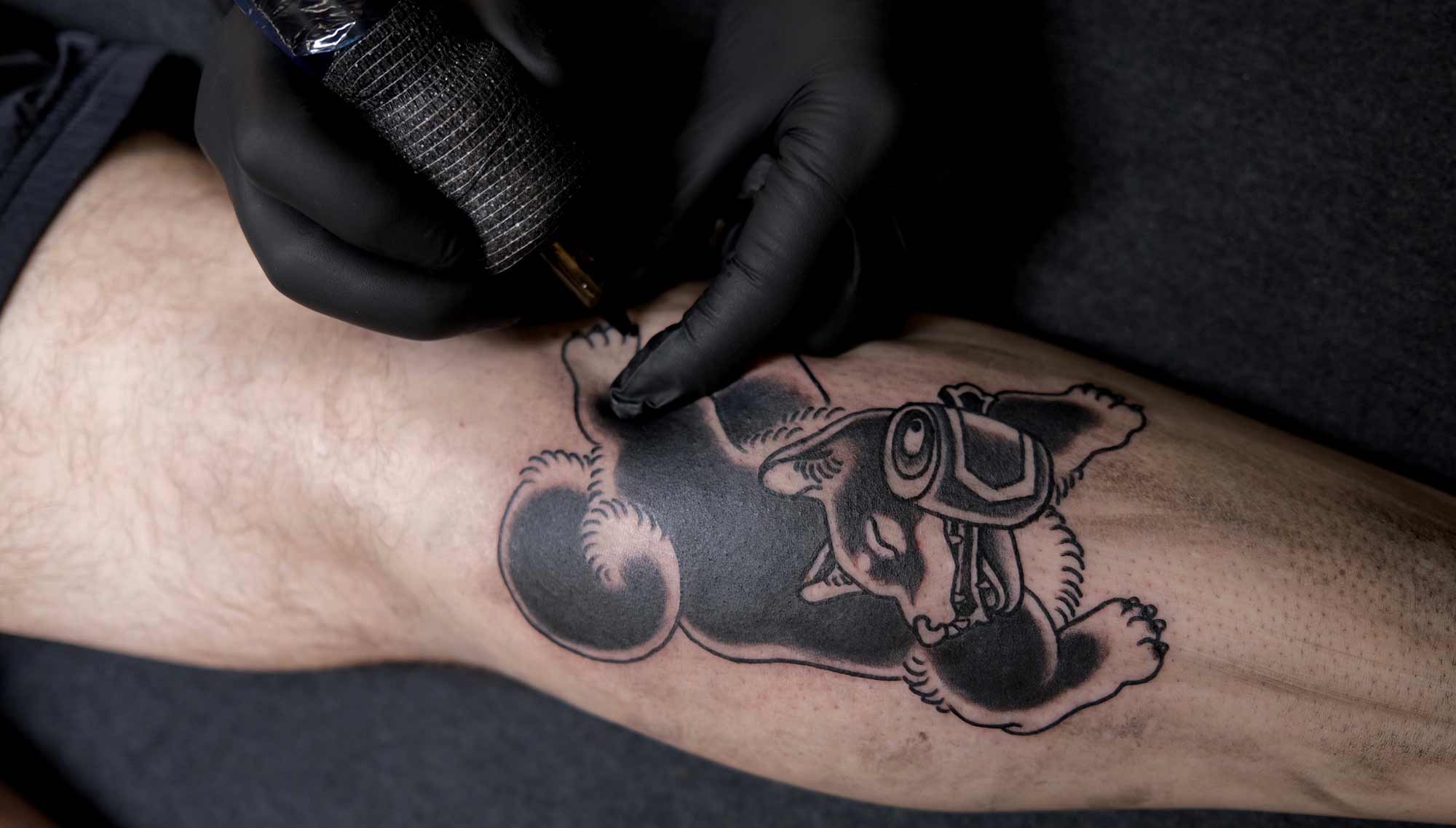 Tips for a successful, spontaneous Tattoo in Berlin
How to get a successful Walk In Tattoo in Berlin? Easy-peasy.
As you all have probably already noticed, here at Good Old Times Tattoo we specialize in large scale tattoo projects. But this doesn't mean that, if we have time, we dislike some fun Walk-in tattoos.
Below you can find a list of essential tips you should consider for a successful Walk In Tattoo in Berlin.
A Walk In Tattoo can be unique as well
Here at Good Old Times tattoo we specialize in custom tattoos. This means that, without any exception, we individually design tattoo motives and adapt them to you. No matter how small a Walk In Tattoo may seem to you, the procedure is going to be the same.
If you expect to get the copy of a tattoo you saw on Pinterest, you're in the wrong shop.
Even if it's a simple heart, we will take the necessary time to discuss together with you about your idea. We will advise you which size and body part we think is ideal for your tattoo. This way, even in 20 years, your tattoo will still rock it.
What's more beautiful than knowing your tattoo belongs to you and you only and that nobody else in the world has got the same one?
100€ start price
You may ask yourself why is our start price 100€. Well, art doesn't come cheap – and the art we do it's on the toughest canvas in the world.
This is only gonna cost 20€, right? Look, even if you're getting the popular infinity symbol, tattoo shops still have to charge a minimum for each tattoo. This minimum covers set-up, preparation, sterilization and supplies, which remain the same no matter the size of the design.
Even for the smallest Walk In Tattoo, we put in its preparation the same passion and dedication we put in our big projects.
All this in such a way that both the customer with a Japanese dragon on their back and the customer with a small butterfly on their arm leave our shop with the same smile on their faces
And to be honest, haggling for prices is never cool. Tattoos are a luxury item; they're something you save for – not something you haggle for. On top of that, each piece is custom created by an artist who has trained extensively to hone their craft and no one deserves to have their artwork undervalued. If it's out of your budget today, remember it's on your body for life. So take the time to save up for it.
Value your artist's time, skills, creativity and experience and never forget that good tattoos ain't cheep, cheep tattoos ain't good.
Walk In Tattoo = No appointment needed
We always strive to fulfill your wishes. But please remember that a Walk In Tattoo doesn't have a fixed date or time. Therefore it is not possible to book a Walk In Tattoo. A Walk In Tattoo means, on the opposite, coming to the shop without an appointment. Depending on our availability, you could be spontaneously tattooed. As always: first come, first serve.
We are happy to offer our time to Walk In tattoos on Fridays and Saturdays, from 13 to 19. Feel free to pass by and discuss further details with us. The sooner the better, as you have higher chances to get a spot.
We look forward to meeting you in the Torstrasse 145, 10119 Berlin-Mitte.
Your Good Old Times Tattoo Team